I am a native Texan, but fairly new to Waco. Other than a few years spent in San Francisco during the 70's, I spent most of my life in the DFW area. I came to Waco in 2016 after a year and a half stint on South Padre Island. I've come to love many things about Waco, but I do miss seeing the ocean from my living room!
I have an amazing firefighter-paramedic daughter who recently made me an indescribably proud grandmother. My son-in-law is pretty great, as well. Time with them is truly cherished.
"I've reinvented myself career-wise several times, with the common thread of striving to be of service to others."

I earned a Bachelor of Arts in Interdisciplinary Studies from the University of Texas at Dallas in 1993, and a Masters in Public Affairs, also from UTD, in 1995. I worked for several non-profits over the next decade, including a domestic violence agency. It was there, surrounded by counselors doing work I have no doubt was saving lives, that I found the inspiration to go back to school to become a counselor. Thinking that I wanted to work exclusively with adolescents at the time, I first earned a teaching certificate from the University of North Texas. While teaching high school, I continued my education at UNT and earned an MS in Counseling in 2009.
"Things falling apart is a kind of testing and also a kind of healing." ~Pema Chodron

My areas of specialty include substance abuse, trauma, anxiety/depression, domestic violence, and mindfulness. I have worked as a counselor, supervisor, and clinical director for residential substance abuse treatment centers. I understand the devastation active addiction has on both the individual and all who care about them. I also believe there is a solution, and I am honored to help individuals and families discover freedom from suffering.
I am EMDR trained and regularly use this protocol to help people recover from traumatic experiences, whether they be single incidents or extended periods of abuse and/or neglect. I have extensive experience utilizing EMDR to resolve the trauma associated with accidents, illnesses, grief/loss, natural disasters, military combat, childhood sexual abuse, domestic violence, and more.
"The basic root of happiness lies in our minds; outer circumstances are nothing more than adverse or favorable." ~Matthieu Ricard

All of my work, as well as my personal life, is grounded in mindfulness. Jon Kabat-Zinn defines mindfulness as the awareness that comes from paying attention in a particular way -- on purpose, moment-by-moment, nonjudgmentally, and with kindness, if possible. When we practice training our attention to stay in the present moment, we become much more aware of the stories we tell ourselves and how much suffering we experience as a result.
In working with clients I utilize several mindfulness-based modalities, including Acceptance and Commitment Therapy (ACT), to address struggles of all kinds. ACT is based on cutting-edge research into how the human mind works. It has been clinically proven to be successful for a wide range of psychological challenges. The unusual name comes from one of its key themes: Learn how to accept those things that are out of your control, and commit to changing those things that can be changed to make your life better. This is a very active therapy in that it's not one in which we just sit and "talk" about your problems. It's a therapy in which you actively learn new skills to improve your quality of life.
I also enjoy working with couples and have completed clinical training from the Gottman Institute. John Gottman has been called the 'Michael Jordan of marriage counseling.' In this area of work, I utilize the Gottmans' research-based roadmap for helping couples compassionately manage their conflicts, deepen their friendship and intimacy, and share their life purpose and dreams.
"Education is the most powerful weapon which you can use to change the world." ~Nelson Mandela

I am currently working on two separate certifications, one in Meditation and Psychotherapy, and one to become a Mindful Self-Compassion teacher.
I am a Licensed Professional Counselor, and a Licensed Chemical Dependency Counselor. As an enthusiastic life-long learner I'm also planning to begin a doctoral degree in Clinical Psychology in 2018.
"I look forward to meeting you and holding space for you to begin your journey to wholeness."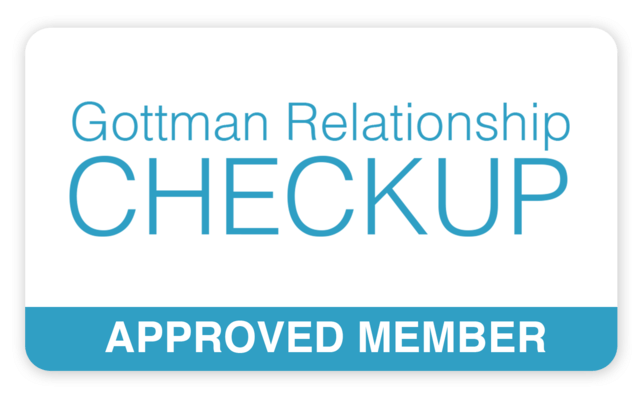 To discuss your needs and schedule a consultation or training, please click here to contact Enrichment or by phone at 254-235-3500